Weather Station
When Bredon Hill puts on his hat
Men of the Vale beware of that.
When Bredon Hill doth clear appear
Ye men of the Vale have nought to fear. (Local weather lore)
This facility is created and managed by our Eco School committee collaborating with our International School department. The data will be a valuable resource to the school in our educational and ecological aims. Our international schools will also be able to share and compare our data.
We hope this site can be of use to our local and international community.
These pages are updated every 5 minutes. The meteorological day used at this station ends at midnight. We are using a Davis Vantage Pro2. Rain Collector is mounted at 5M above ground level and the anemometer is mounted at 9M. (Pictures below)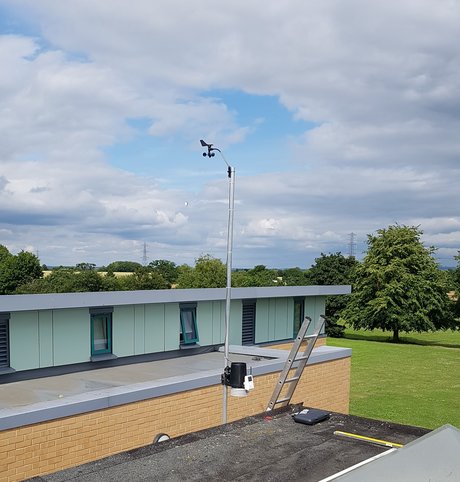 For more detailed information you can also visit our station at the following PWS network websites.
Weather Underground. - Bredon Hill Academy @ Weather Underground.
Weather Cloud - Bredon Hill Academy @ Weather Cloud (Interactive Gauges)
PWS - Bredon Hill Academy @ PWS
Weather Link - Bredon Hill Academy @ Weather Link