Erasmus +
Erasmus+ Project: Let Us Grow our Own Green Future.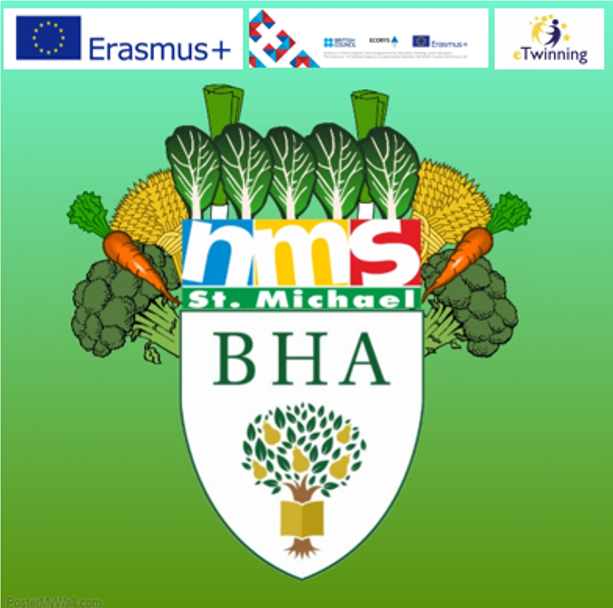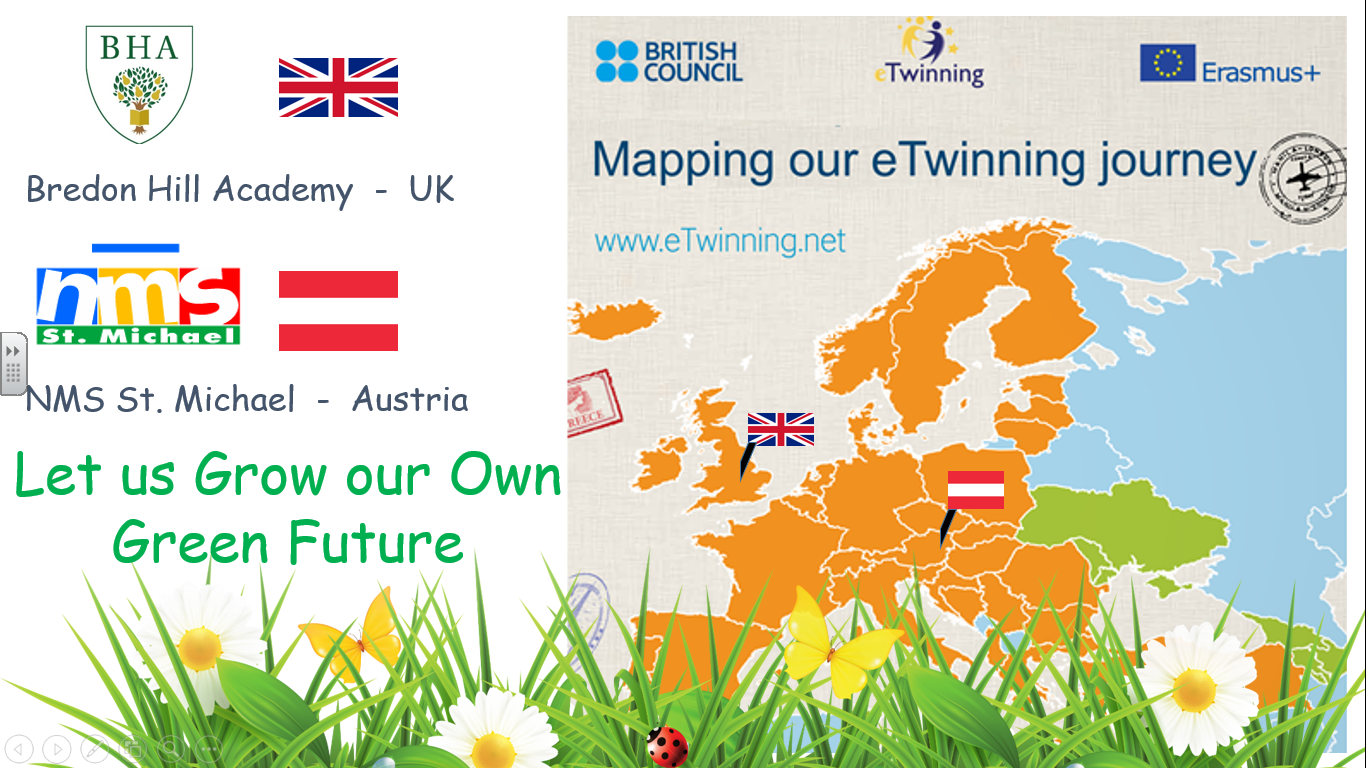 Our Strategic Partnership is supporting the development of new pedagogical approaches and in particular, learning "outside the classroom", developing collaborative activities using the schools gardens, where pupils, teachers and school communities are able to raise attainment and achievement in key skills and competences, though real purposeful learning experiences.
The partnership is composed of two middle schools who are actively involved in environmental issues and sustainability, who recognise the needs for our pupils to increase their attainment in numeracy and literacy skills and to prepare them to a future needing increasingly more practical and STEM related competences. This three years' project is organised around three clear strands all aimed at meeting our priorities towards social inclusion, promoting the acquisitions of key skills and competences, as well as the achievement of relevant and high quality skills and competences:
- In year 1: the schools gardens and STEM, promoting numeracy, literacy and digital skills as well as more practical skills
- In year 2: from the soil to the plate promoting food production, cooking and the healthy food agenda,
- In year 3: the gardens, the arts and traditional and modern technologies in a natural environment, as well as the celebration of this inclusive European collaboration.
In this project, we want to reflect on how we work in collaboration, with partners schools and local groups, on how we deliver more traditional subjects in innovative and active approaches and, on how pupils will positively grow in health, self-esteem, and academically to open them towards much wider future opportunities.
Our project is about engaging the enthusiasm of the both staff and pupils to in the heart of our horticultural area to support sustainability of local healthy food production through real experiences and outcomes like the creation of our project website, the collaboration of pupils on eTwinning, the development of new gardens, the creation of a healthy school grown produce recipe eBook, murals reflecting our partnership and events like the open gardens and Master Chef.
This project has an impact on the life of both schools' communities, as well planned and effective learning experiences and challenges linked with the curriculum, outside the classroom and in the real world, will provide our schools with more an enriched, deeper and meaningful learning, building bridges between theory and reality.
To ensure sustainability and dissemination of our project results, the Strategic Partnership foresees a wide range of events at local, national and European level, as well as the implementation of new approaches to learning through outdoor experiences in our respective school's curriculum.
Please follow this link for our project website.
https://www.2gardens4learning.eu/
Read more about the story of our project on the Erasmus+ Website below